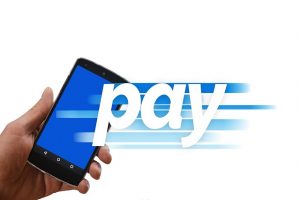 July 23, 2019, Washington, USA: Digital mobile payments provide users the convenience of making direct payments on POS terminals without the need for carrying physical cards and also alleviate the concerns of misuse of stolen credit cards. Flexiworld Technologies has been granted a patent titled "Integrated circuit device that includes a secure element and a wireless component for transmitting protected data over short range wireless point-to-point communications"  by the U.S. Patent Office. Flexiworld Technologies started working on secure digital payment payment technology as early as November 2000 which provides methods to protect the credit card information stored on a mobile phone and allows users to make payments over NFC on payment terminals. Users can safely carry their credit cards in a digital form on their mobile phone and use payment application to make payments. This has advanced the already strong patent portfolio of Flexiworld Technologies which now includes XX patents with technologies ranging from Smart Communication Devices, Cloud Printing, Smart Speakers, Voice assistants, Content Streaming, Digital Payments, Flexiworld Technologies' patent portfolio includes multiple patents (US20150363763, US20150356564, US20150356565, US20150356561) associated with mobile payment technology and it continues its leadership in digital mobile payment domain.
Abstract
An integrated circuit device that includes a wireless component and a secure element is herein disclosed and enabled. The integrated circuit device includes a protected memory area for storing protected data that is implemented to be not accessible by a user, but is accessible by a memory controller included in the integrated circuit device. The memory controller accesses the protected data with a combination of security operations that may include cryptography, decryption, or encryption. The integrated circuit device further includes a wireless interface for establishing a short range wireless point-to-point communication with wireless computing devices or readers for transmitting the protected data that is encrypted. The integrated circuit device functions as a security key requiring the presence of the integrated circuit device when accessing and using the protected data. The wireless integrated circuit device can be included in, or embodied as, any wireless communication device, such as a smart phone.
The stores and services across the world are rapidly adopting and integrating mobile payment applications, such as PayPal, Samsung Pay, Apple Pay, AliPay, and WeChat Pay, to accept payments. Because of the changing lifestyle, daily commerce, and rapid growth in online retailing, this trend is expected to grow in the near future. The global Mobile Payments market was valued at USD 897.68 billion in 2018 and is estimated to reach a valuation of USD 3695.46 billion by 2024 and as the market for mobile payments grows and it becomes more convenient for customers to pay for services through their phones, Flexiworld Technologies believes  licensing its patented method will provide mobile payment services an edge in the competitive market.