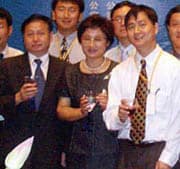 William Chang in Wuhan, Hubei Province, China
The Strong Barrier to Entry Established
Currently Flexiworld has no direct competitors. Flexiworld has filed over 100 patents and patent applications worldwide, and the company's FlexiCore™ software has over two years of development lead time. This creates strong barrier for entry for other companies. The Company has also forged a significant number of partnerships with top tier chip suppliers in Taiwan, manufacturers in China, and channel distributors, that make it extremely difficult for other companies to create a competitive product. Flexiworld also established good relationships with the Chinese government and officials. The developed relationships will facilitate Flexiworld's market entry, business development, potential investments, and manufacturing in China. These relationships will enable Flexiworld to create unique wireless products faster and at a lower cost than potential competitors. It will be very difficult for a software company that does not have strong connections in China and Taiwan to develop and create a product that may compete with FlexiJet™.
Dedication to Quality and Innovation
Flexiworld strives to achieve best-in-class quality and reliability performance on all our products through a systematic approach that emphasizes quality at every phase of product development through manufacturing. Our R&D group, stationed in Portland, OR , U.S.A. , is responsible for core technology, product architecture and development, quality assurance, documentation, and technology integration. This group also assists with pre-sale, customer support activities and quality assurance, supporting the manufacturing group in China.
Innovation, Ease of Use, Reliability, Service, Quality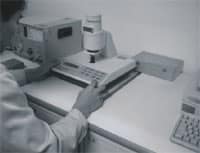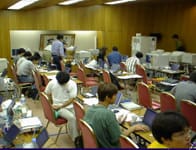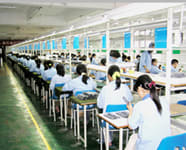 The majority of our research and development activities have been directed towards creating new versions of our FlexiCore™ based products, which extend and enhance competitive product features and offerings. We continue to focus our efforts on developing innovative products and technologies that are extremely easy to use and productive. Flexiworld has a strong patent portfolio both in the U.S.A and internationally.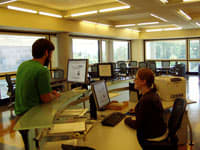 Office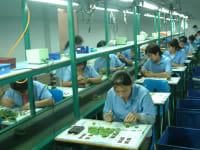 SMT Production Line