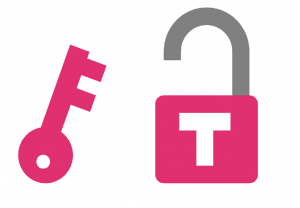 August 5, 2018, Washington, USA: Digital content streaming services have become the primary means for media consumption and with the evolution of multiple streaming platforms, copyright protection is the prime concern for both content creators and streaming services. Flexiworld Technologies has been granted a patent titled "Digital content services or stores over the internet that transmit or stream protected or encrypted digital content to connected devices and applications that access the digital content services or stores"  by the U.S. Patent Office. Flexiworld Technology started working on digital content protection technology as early as November 2000 which provides methods for permitting the requested digital content to a limited number of devices. By using Flexiworld's patented technology, digital content streaming platforms can ensure that only users with valid subscription can access the digital content. This patent (US9965233) has advanced the already strong patent portfolio of Flexiworld Technologies which now includes XX patents with technologies ranging from Smart Communication Devices, Cloud Printing, Smart Speakers, Voice assistants, Content Streaming, Digital Payments, Data Mining and Advertising, Anonymous Voice Calling and several other important technologies. Flexiworld Technologies' patent portfolio includes multiple patents (US10346114, US9965233, US20180253264) associated with digital content protection technology and it continues to advance its research and development in the domain.
Abstract
Digital content services provided over the Internet for transmitting or streaming protected digital content to information apparatus or output devices are herein disclosed and enabled. The protected digital content is encrypted and device dependent or specific for rendering at a limited number of devices including smart phones, information pads, audio players, media controllers, televisions, printers etc. To illustrate, an information apparatus may include an application for accessing selected digital content from a subscribed content service or store over the Internet. To access digital content, a client application may send, to the content service or store, authentication information, payment or subscription information, and/or a reference to selected digital content. The service then generates encrypted device dependent output data associated with a device or identification previously registered with the service for transmitting or streaming, to the information apparatus or output devices (e.g., televisions, speakers, media controllers), the digital content for rendering.
The rise in high-value paid content like digital video and audio streaming has helped the development of digital content protection solutions that prevents content replication. The transformation of the internet from a free, advertising-based model into a pay & use model has favorably impacted the digital rights management market. Increase in the number of companies monetizing the content, piracy and unauthorized use of digital information, along with fears over theft are the factors expected to boost digital rights management market growth over the forecast period. The growing need for content consumption and transparency as a requirement for safeguarding the revenue streams is also anticipated to fuel the adoption of digital rights management protection strategies. The global digital content protection market was valued at USD 3 billion in 2018 and is estimated to reach a valuation of USD 8 billion in 2025 and as the service providers focus more on digital rights management, Flexiworld Technologies believes that licensing its patented digital content protection methods will provide such digital content streaming services and edge in the competitive market.